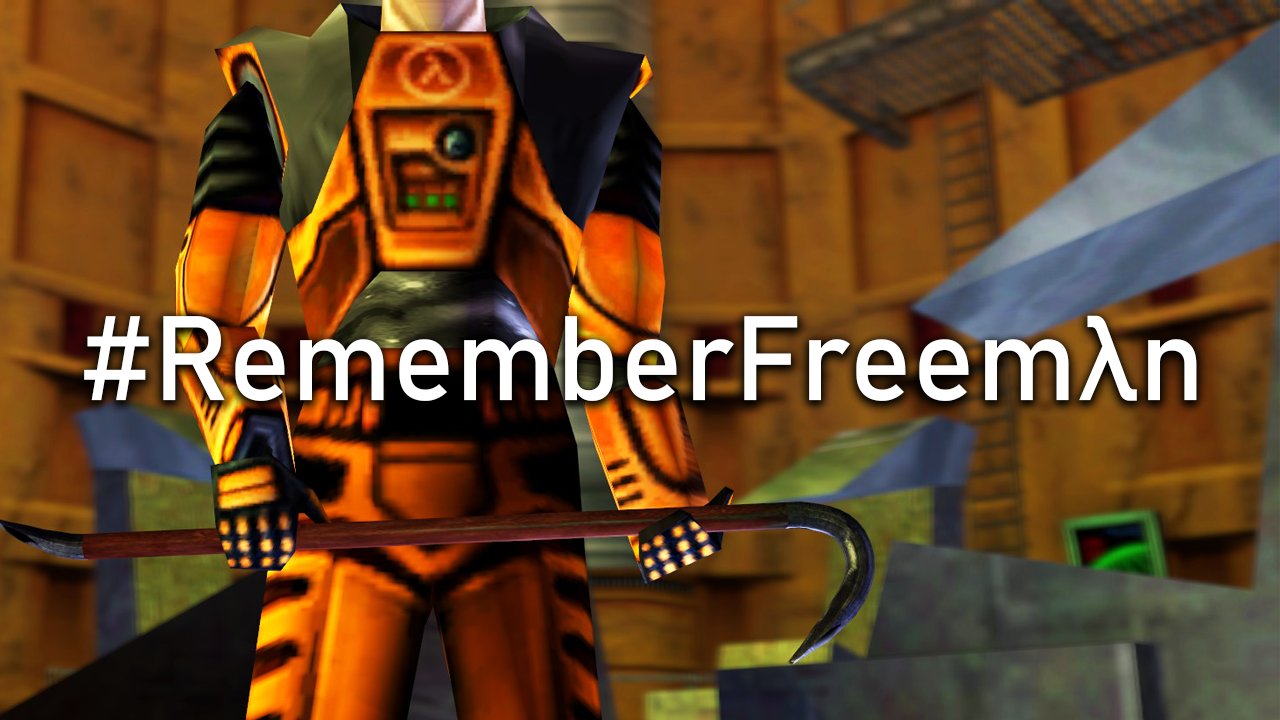 #RememberFreeman – 14 August – 3PM GMT+1
Gordon Freeman, in the flesh…
Youtubers Noclick and Radiation hazard , along with other Youtubers, have started an action which is destined , similarly to the Half-Life 2's « break the records » done last year.
As BaseQ is having an important role in the Half-Life community, we will also participate and help spreading the word to all Half-Life fans around.
How to participate?
All you'll need to do is to start Half-Life at the proper timer, and play (or wait in the menus, it still counts) for about 30 minutes, simply to be properly registered on various websites such as SteamCharts or SteamDB.
When can we participate?
It will start the 14th of August 2022, at 3PM GMT.
In order to be easier to know the proper hours, we added a countdown on the BaseQ's main page.
In the meantime, spread the word… For the science team!