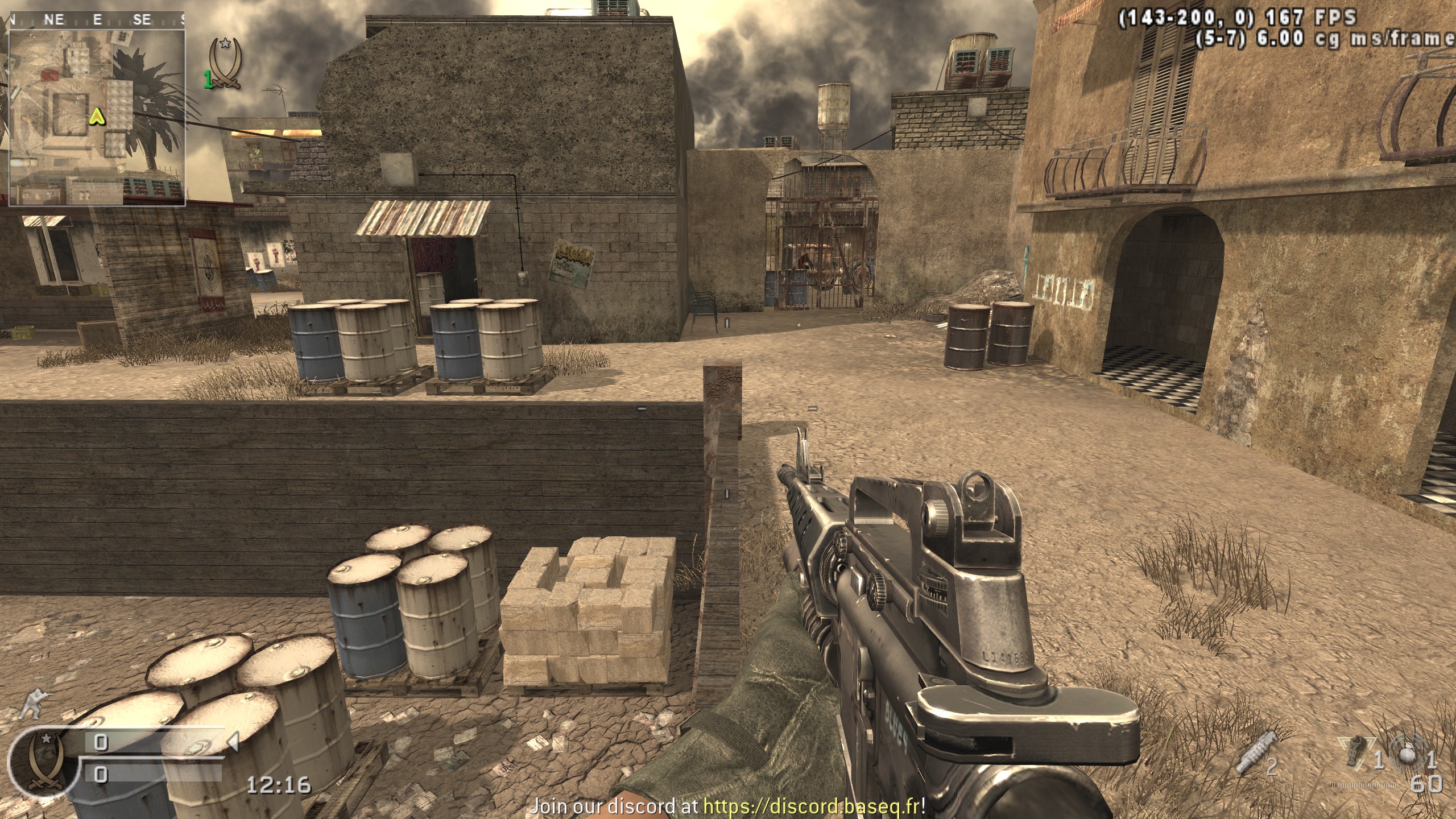 We're adding Call of Duty servers.
We are currently hosting Call of Duty 4 servers, but we are also adding Call of Duty 1, 2 and (possibly) World at War in the next few days.
As a result, the serverlist has been updated. We also fixed a small counter issue on Discord.
More info @ the Ko-Fi post: https://ko-fi.com/post/Im-making-Call-of-Duty-servers-L4L0EC8XZ
We also opened a dedicated channel in our Discord server.
If you'd like to get involved in the creation of the servers or if you've spotted any issue, please let us know!
---
Call of Duty 4:
Added a 24/7 Hide & Seek server (inferno.baseq.fr:28960). It uses all official maps.
Added a 24/7 Team Deathmatch server (inferno.baseq.fr:28961). The map rotation only uses custom maps, many being ported from other games from the series.